Brian Bonds

Fan Page

This is the safe-for-work version of this page. If you want to see more, check out Brian Bonds' profile on #BBBH (NSFW).

Brian Bonds is a poz, American, bareback versatile porn star who's done 218 porn scenes and had sex with 158 different people on video (that we know of).
Twitter Handle: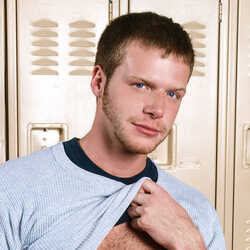 Stats/Details:
These stats are based on the data we have available to us. Our database is constantly growing, so in most cases these numbers are underestimates – the real numbers are higher.
Date Of Birth:

1988-09-30

(current age: 35)
Height: 5' 10" (

1.8m

)
First Year Active: 2011
Sites:

Raw Fuck Club

(157 scenes),

Raw Fuck Club

(42 scenes),

Jason Sparks Live

(9 scenes),

ChaosMen

(2 scenes),

Raw & Rough

(1 scene),

Big Dicks at School

(1 scene),

Cocksure Men

(1 scene),

Club Inferno Dungeon

(1 scene),

Bound Gods

(1 scene),

Extra Big Dicks

(1 scene),

High Performance Men

(1 scene),

Raw Fuck Club

(1 scene),

Fetish Force

(1 scene),
Scenes: 218

124 known anal scenes

Total top 51 times (41%)
Total bottom 48 times (39%)
Versatile 25 times (20%)
97.5% of his fuck scenes were bareback

6 known fisting scenes
2 known BDSM scenes
4 known oral scenes

Has Had Sex With 158 People:

Tyler Reed

,

Marc Giacomo

,

Jackson Reed

,

Micah Martinez

,

Rick Kelson

,

Blaze Austin

,

Casey Everett

,

Mike Gaite

,

Tyr Alexander

,

jake perez

,

Cain Marko

,

Damaged Bottom

,

Jason Derek

,

Justin Morgan

,

Jason Morgan

,

Warren Parker

,

Dart Delgado

,

Franco Nunez

,

Derek Parker

,

Luke Hudson

,

Hayden Andrews

,

Archer Croft

,

Van Darkholme

,

Vince Parker

,

Linkoln Ozark

,

Vic Rocco

,

Tim Tyler

,

Tucker Scott

,

Ray Dalton

,

Champ Robinson

,

Trey Turner

,

Saxon West

,

Ben Reyes

,

Alessio Romero

,

Leo Forte

,

Tyler Andrews

,

Matt Stevens

,

Jordano Santoro

,

Marc Dylan

,

Sean Duran

,

Jacques LaVere

,

Seth Knight

,

Danny Blue

,

Jason Sparks

,

Dylan Stars

,

Zeek Towers

,

Connor Patricks

,

Adam Russo

,

Gage Lennox

,

Rafael Alencar

,

Aiden Woods

,

Dolf Dietrich

,

Buddy Mason

,

Mr Cali

,

Aarin Asker

,

Dusty Williams

,

Jon Galt

,

Scott DeMarco

,

Scott Riley

,

Dallas Steele

,

Ray Diesel

,

Kurtis Wolfe

,

Hans Berlin

,

Russ Magnus

,

Serge (Dark Alley)

,

Damien Brooks

,

Sean Maygers

,

Asher Devin

,

Cris Knight

,

Jace Chambers

,

Jack Andy

,

Mason Lear

,

Fernando Esteban

,

Damon Andros

,

Diego Tovar

,

Atlas Grant

,

Tyler Griz

,

Nate Wolf

,

Cesar Xes

,

Roman Maverick

,

Riley Mitchel

,

Sebastian Velmont

,

Sean Harding

,

Parker Payne

,

Bentley Michael

,

Mason (RFC)

,

Ryan Carter

,

Digger

,

Big C

,

Samson (Dark Alley)

,

Silver Steele

,

Sherman Maus

,

Avatar Akyia

,

Marco Napoli

,

Drew Dixon

,

Harlem Jock

,

Ari Koyote

,

Michael Boston

,

Bastian Grey

,

Brodie Ramirez

,

Maxx Stoner

,

John Strap

,

Dev Tyler

,

Kris Karrington

,

Jack Fader

,

Brock Tyler

,

Sin City Papi

,

Dave Toni

,

Hudson Nash

,

Jake Nicola

,

Trip Richards

,

Jarret Moon

,

Jon Darra

,

Zac Snow

,

Q Jaxx

,

August Alexander

,

Justin Yurmouth

,

Michael Reid

,

Monaco Evans

,

Brogan (RFC)

,

Otto Samson

,

DJ (RFC)

,

Mak Sam

,

Brandon (RFC)

,

Lawrence Morningstar

,

Blk10nches (RFC)

,

Cole Connor

,

Angelina Please

,

Delsin Pistons

,

Greg Hollywood

,

Jason Holiday

,

Felixx Foxx

,

Daddy Riley

,

Vander (Dark Alley)

,

Eddie Burke

,

MasculineJason (Dark Alley)

,

Xevaxtion (Dark Alley)

,

Johnny Moon

,

MagicMike Hung

,

Cesar Ex

,

Excel Hung

,

Josh X

,

M Hound

,

J Hound

,

Chance Hart

,

Destiny Mira

,

Lawson James

,

Bad Boi Benvi

,

Arturo Santos

,

Latin (Black Breeders)

,

Joey Parker

,

Max Javier

,

Dom Llamas

,

Echo XXXavier

,

Jeffrey Armani

,

Cal Cobalt

,

THEINKEDPIG (Dark Alley)

,

Mack Mahoney



Bottoming Stats:

Has been fucked by 47 guys:

Adam Russo

,

Archer Croft

,

Asher Devin

,

August Alexander

,

Bastian Grey

,

Brodie Ramirez

,

Cain Marko

,

Cesar Xes

,

Champ Robinson

,

Damon Andros

,

Danny Blue

,

Dave Toni

,

Delsin Pistons

,

Dev Tyler

,

Diego Tovar

,

Digger

,

DJ (RFC)

,

Dolf Dietrich

,

Drew Dixon

,

Jace Chambers

,

Jack Andy

,

Jacques LaVere

,

Jason Derek

,

John Strap

,

Jon Darra

,

Leo Forte

,

Mak Sam

,

Marc Dylan

,

Marc Giacomo

,

Mason (RFC)

,

Mason Lear

,

Micah Martinez

,

Michael Boston

,

Mr Cali

,

Q Jaxx

,

Rafael Alencar

,

Ray Diesel

,

Riley Mitchel

,

Ryan Carter

,

Saxon West

,

Sean Duran

,

Seth Knight

,

Sin City Papi

,

Trip Richards

,

Tyler Andrews

,

Vander (Dark Alley)

,

Vince Parker

He's been barebacked by 94% of the guys who've fucked him
Has been a fisting bottom in 2 videos

Topping Stats:

Has fucked 50 people:

Aarin Asker

,

Angelina Please

,

Archer Croft

,

Ari Koyote

,

Atlas Grant

,

August Alexander

,

Blaze Austin

,

Brandon (RFC)

,

Brock Tyler

,

Buddy Mason

,

Damien Brooks

,

Dave Toni

,

Dev Tyler

,

Digger

,

Dolf Dietrich

,

Drew Dixon

,

Franco Nunez

,

Gage Lennox

,

Hans Berlin

,

Jack Andy

,

Jack Fader

,

Jake Nicola

,

jake perez

,

Jarret Moon

,

Jason Sparks

,

Jon Darra

,

Justin Yurmouth

,

Lawrence Morningstar

,

Leo Forte

,

Luke Hudson

,

Mak Sam

,

Marc Dylan

,

Mason (RFC)

,

Mason Lear

,

Maxx Stoner

,

Micah Martinez

,

Mike Gaite

,

Monaco Evans

,

Parker Payne

,

Q Jaxx

,

Ryan Carter

,

Samson (Dark Alley)

,

Scott Riley

,

Sean Duran

,

Sherman Maus

,

Silver Steele

,

Trip Richards

,

Tyr Alexander

,

Vince Parker

,

Zac Snow

He's barebacked 96% of the people he's fucked
Has been a fisting top in 2 videos