Mike Gaite

Fan Page

This is the safe-for-work version of this page. If you want to see more, check out Mike Gaite's profile on #BBBH (NSFW).

Mike Gaite is a bareback versatile bottom who's done 413 porn scenes and had sex with 173 different people on video (that we know of).
Twitter Handle: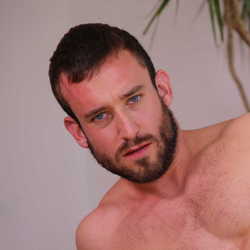 Stats/Details:
These stats are based on the data we have available to us. Our database is constantly growing, so in most cases these numbers are underestimates – the real numbers are higher.
Date Of Birth:

1984-06-09

(current age: 39)
Height: 5' 8" (

1.75m

)
First Year Active: 2008
Sites:

Raw Fuck Club

(391 scenes),

Black Breeders

(20 scenes),

Drill My Hole

(2 scenes)
Scenes: 413

48 known anal scenes

Total top 8 times (17%)
Total bottom 34 times (71%)
Versatile 6 times (13%)
100% of his fuck scenes were bareback

5 known fisting scenes
4 known piss/watersports scenes
2 known BDSM scenes
1 known oral scene

Has Had Sex With 173 People:

Parker Logan

,

Bishop Angus

,

Diego Grant

,

BeardedBearMan (RFC)

,

Micah Martinez

,

Teddy Forest

,

Rick Kelson

,

Blaze Austin

,

Teddy Bear

,

Jarec Wentworth

,

Bryce Evans

,

Cain Marko

,

Jason Derek

,

Ray Stone

,

Vince Parker

,

Dominik Rider

,

Tristan Jaxx

,

Jake Mitchell

,

Brad Kalvo

,

Tony Vega

,

Blue Bailey

,

Brian Bonds

,

Seth Knight

,

Garrett Cooper

,

Adam Russo

,

Viktor Rom

,

Chandler Scott

,

Steve Sommers

,

Dallas Steele

,

Jack Andy

,

Mason Lear

,

Mitch Roberts

,

Allen Adams

,

Ryan Carter

,

Digger

,

Silver Steele

,

Sherman Maus

,

Aaron Trainer

,

Avatar Akyia

,

Lance Navarro

,

Jared Erikson

,

Anthoni Hardie

,

Jack Vidra

,

Brock Tyler

,

Jeremy Lucido

,

Dustin Cross

,

Elio Knight

,

Daryl Richter

,

Major M

,

Liam Knox

,

Jake Nicola

,

Trip Richards

,

Rock Reed

,

Chris Damned

,

Logan Hawke

,

Zac Snow

,

Austin Stone

,

Masked Jock

,

Axel Blake

,

Luke Cody

,

TJ Witten

,

Bruno Turbo

,

Trevor Wallon

,

Lance Charger

,

Matthew Figata

,

SFBayStudMonkey (RFC)

,

Justin the Jock

,

Safehavenanthony (RFC)

,

Seattle Dad

,

LA Dave

,

Richard Thomas

,

Tristan Car

,

Luke Truong

,

Magic Mike Hung

,

Hung Skater

,

Todd Gunn

,

Kristofer Weston

,

Isaac X

,

Damien Silver

,

Cole Connor

,

HotDadventures (RFC)

,

LAOtterDad (RFC)

,

Scott Lazarus

,

Your Fav Papi

,

Max Lorde

,

Zachery Rhys

,

Ian Sterling

,

Maxe Lorde

,

Tommy Bluezz

,

Lord Vigor

,

Daddi Gabe

,

Daddy Riley

,

Beau Butler

,

Samson Steed

,

Markus Arto

,

Phoenix Tony

,

Just Dandy

,

Jared G

,

Austin Avery

,

Fischer Bradley

,

Jason Ryder

,

Eddie Burke

,

ExcelHungXXX (Black Breeders)

,

Derrick Hernandez

,

Apollo Lupercal

,

BuiltFur (Dark Alley)

,

Carolina Couple9

,

Steve Reeder

,

FitFunGunz (Dark Alley)

,

Mick Weston

,

Jonah Slakes

,

Axel Black

,

David-SF (Dark Alley)

,

FurHunter3 (Dark Alley)

,

Nick Maduro

,

PhoenixTony4 (Dark Alley)

,

Ian Holms

,

Roman Mercury

,

Austin Urban

,

Russian Bear Cub

,

otterdmmerung1 (Dark Alley)

,

Jarrod Wagner

,

Tedd Bastion

,

Dominic Cain

,

BB-RedBeard (Dark Alley)

,

Folsom Foxx

,

Ethan Sinns

,

Jake Dawson

,

Connor Chase

,

Wolfie Braden Shaw

,

Xavier Chase

,

Jarrod (Dark Alley)

,

Luke Briggs

,

Colby Melvin

,

Scottie Love

,

James Blackwater

,

MagicMike Hung

,

Tuco Torres

,

Harrison Beck

,

Kayden Coxx

,

T JerilynReyes

,

Pup Axxxel

,

M Hound

,

J Hound

,

Nate Beck

,

Matt Wolfe

,

Bryce Jordan

,

CastroCumDump (Dark Alley)

,

TheDaddyFinger (Dark Alley)

,

Sean Xxxavier

,

Nefim Black

,

Sir Jackson

,

Ryan Pup

,

Jarrod Webby

,

Reuben Foxxx

,

Tank4154 (Dark Alley)

,

Andrew Delta

,

Teddy Hunter

,

Logan Packard

,

Hairy Ginger Dad

,

Cory-PDX (Dark Alley)

,

J-Max (Dark Alley)

,

XXX Trevor

,

Topher Stephens

,

pinocchio82 (Dark Alley)

,

William Hairyartist

,

Evan Sterling

,

LATINRELAX (Dark Alley)

,

EricRWC (Dark Alley)

,

AndyRWC (Dark Alley)

,

Thiago Fox

,

Cory Jacobs

,

Ryan St Michael



Bottoming Stats:

Has been fucked by 29 guys:

Anthoni Hardie

,

Beau Butler

,

Blaze Austin

,

Brian Bonds

,

Bryce Evans

,

BuiltFur (Dark Alley)

,

Cain Marko

,

Colby Melvin

,

Cole Connor

,

Digger

,

Elio Knight

,

ExcelHungXXX (Black Breeders)

,

Garrett Cooper

,

Ian Sterling

,

Jack Vidra

,

Kristofer Weston

,

Lance Charger

,

Lance Navarro

,

Luke Cody

,

MagicMike Hung

,

Masked Jock

,

Mason Lear

,

PhoenixTony4 (Dark Alley)

,

Ryan Carter

,

Safehavenanthony (RFC)

,

Scott Lazarus

,

Seth Knight

,

TJ Witten

,

Tommy Bluezz

He's been barebacked by 83% of the guys who've fucked him
Has been the sub in 2 BDSM videos

Topping Stats:

Has fucked 12 people:

Apollo Lupercal

,

Beau Butler

,

Blaze Austin

,

BuiltFur (Dark Alley)

,

Daddi Gabe

,

Digger

,

Jason Ryder

,

Lance Charger

,

Ryan Carter

,

TJ Witten

,

Trevor Wallon

,

Zac Snow

He's barebacked 100% of the people he's fucked