Mason Lear

Fan Page

This is the safe-for-work version of this page. If you want to see more, check out Mason Lear's profile on #BBBH (NSFW).

Mason Lear is an American, bareback versatile porn star who's done 288 porn scenes and had sex with 171 different people on video (that we know of).
Twitter Handle: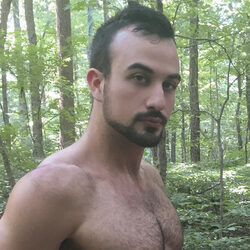 Stats/Details:
These stats are based on the data we have available to us. Our database is constantly growing, so in most cases these numbers are underestimates – the real numbers are higher.
Date Of Birth:

1994-09-11

(current age: 29)
Height: 6' 2" (

1.88m

)
First Year Active: 2016
Sites:

Raw Fuck Club

(208 scenes),

Black Breeders

(59 scenes),

Jason Sparks Live

(11 scenes),

ChaosMen

(6 scenes),

Raw Fuck Boys

(2 scenes),

Jock Pussy

(2 scenes),

Raw Fuck Club

(2 scenes)
Scenes: 288

99 known anal scenes

Total top 54 times (55%)
Total bottom 19 times (19%)
Versatile 26 times (26%)
100% of his fuck scenes were bareback

1 known fisting scene
2 known oral scenes
2 known solo scenes

Has Had Sex With 171 People:

Marc Giacomo

,

Draven Navarro

,

Bishop Angus

,

BeardedBearMan (RFC)

,

Micah Martinez

,

Dillon Diaz

,

Blaze Austin

,

Brendan Patrick

,

Adrian Hart

,

Mike Gaite

,

jake perez

,

Cain Marko

,

Joel Someone

,

Jason Derek

,

Justin Morgan

,

Jason Morgan

,

Warren Parker

,

Dart Delgado

,

Franco Nunez

,

Ty Thomas

,

Kyle Steele

,

Hunter Black

,

Cash Lockhart

,

Jake Dasher

,

Derek Parker

,

Spencer Grant

,

Luke Hudson

,

Alex Lane

,

Caleb Nash

,

Tony Zucchero

,

Archer Croft

,

Vince Parker

,

Linkoln Ozark

,

Dominik Rider

,

Ray Dalton

,

Trey Turner

,

Saxon West

,

Justin Case

,

Leo Forte

,

Brad Kalvo

,

Travis Irons

,

Matt Stevens

,

Brian Bonds

,

Sean Duran

,

Max Cameron

,

Seth Knight

,

Bravo Delta

,

Danny Blue

,

Adam Russo

,

Vander Pulaski

,

Rafael Alencar

,

Deviant Otter

,

Rocco Steele

,

Owen Powers

,

Dillon Anderson

,

Brett Bradley

,

Chandler Scott

,

Dusty Williams

,

Vincent Knight

,

Logan (Dark Alley)

,

Brogan Reed

,

Josh Stone

,

Scott DeMarco

,

Scott Riley

,

Ray Diesel

,

Kurtis Wolfe

,

Liam Cyber

,

Hans Berlin

,

Serge (Dark Alley)

,

Cris Knight

,

Ryan Powers

,

Jake Morgan

,

Jace Chambers

,

Jack Andy

,

Stephen Harte

,

Tyler Phoenix

,

Alex Hawk

,

Damon Andros

,

Cooper King

,

Cesar Xes

,

Lyon (Dark Alley)

,

Roman Maverick

,

Riley Mitchel

,

Sebastian Velmont

,

Sean Harding

,

Parker Payne

,

Bentley Michael

,

Julian Torres (FFurryStud)

,

Ryan Carter

,

Digger

,

Samson (Dark Alley)

,

Silver Steele

,

Sherman Maus

,

Avatar Akyia

,

Marco Napoli

,

Drew Dixon

,

Harlem Jock

,

Devin Neil

,

Ari Koyote

,

Michael Boston

,

Parker Nash

,

Jerome (ChaosMen)

,

JJ Smitts

,

Draven (ChaosMen)

,

Bastian Grey

,

Maxx Stoner

,

John Strap

,

Anthoni Hardie

,

Dev Tyler

,

Deepthroatxxxxl (RFC)

,

Jack Fader

,

Daniel Hausser

,

Brock Tyler

,

ConnorLad (RFC)

,

Sin City Papi

,

Nathan Daniel

,

Dave Toni

,

Dominic Ford

,

Jake Nicola

,

Trip Richards

,

Jarret Moon

,

Jon Darra

,

Zac Snow

,

Q Jaxx

,

August Alexander

,

Justin Yurmouth

,

Michael Reid

,

Monaco Evans

,

Zaddy XXX

,

Micky (RFC)

,

Tanner Hyde

,

Trevor Wallon

,

Mak Sam

,

Lance Charger

,

Brandon (RFC)

,

Kinxston (RFC)

,

Tristan Hunter

,

Vincent (RFC)

,

Lawrence Morningstar

,

Aiden Mathis

,

Luke Truong

,

Refugio Hernandez

,

Barret (RFC)

,

Andrew Oak

,

Angelina Please

,

Greg Hollywood

,

Ian Sterling

,

Bull Interrupted

,

Xavier Zane

,

Dman Cruz

,

Vander (Dark Alley)

,

Blake Fields

,

Trevor (Black Breeders)

,

Nico (Dark Alley)

,

Tanner (Dark Alley)

,

Aiden (Dark Alley)

,

Logan Knight

,

Lobo (Dark Alley)

,

Benji Vega

,

TheBearDad (Dark Alley)

,

Dan (Dark Alley)

,

Jack Valor

,

Rob Montana

,

Zen Goken

,

Satyr Boy

,

Jesse Ferrer

,

Ravi (Dark Alley)

,

Joey Parker

,

Angels Unleashed - Ricky Hancock

,

Angels Unleashed - Diego Hancock

,

Sean Xavier



Bottoming Stats:

Has been fucked by 30 guys:

Anthoni Hardie

,

August Alexander

,

Bastian Grey

,

Bishop Angus

,

Brian Bonds

,

Cain Marko

,

Cash Lockhart

,

Cris Knight

,

Dave Toni

,

Digger

,

Jack Fader

,

Jake Nicola

,

jake perez

,

Jarret Moon

,

Jason Derek

,

John Strap

,

Kyle Steele

,

Leo Forte

,

Linkoln Ozark

,

Mak Sam

,

Marc Giacomo

,

Micah Martinez

,

Q Jaxx

,

Rafael Alencar

,

Ryan Carter

,

Samson (Dark Alley)

,

Silver Steele

,

Sin City Papi

,

Vince Parker

,

Warren Parker

He's been barebacked by 100% of the guys who've fucked him

Topping Stats:

Has fucked 42 people:

Adrian Hart

,

Anthoni Hardie

,

Archer Croft

,

Ari Koyote

,

August Alexander

,

Brandon (RFC)

,

Brian Bonds

,

Brock Tyler

,

Cash Lockhart

,

Dave Toni

,

Dev Tyler

,

Digger

,

Drew Dixon

,

Franco Nunez

,

Hans Berlin

,

Jack Fader

,

Jake Nicola

,

jake perez

,

Jon Darra

,

Kyle Steele

,

Lance Charger

,

Lawrence Morningstar

,

Leo Forte

,

Mak Sam

,

Maxx Stoner

,

Micah Martinez

,

Mike Gaite

,

Monaco Evans

,

Parker Payne

,

Q Jaxx

,

Roman Maverick

,

Ryan Carter

,

Serge (Dark Alley)

,

Spencer Grant

,

Tanner (Dark Alley)

,

Tanner Hyde

,

Trevor Wallon

,

Trip Richards

,

Vander (Dark Alley)

,

Vince Parker

,

Xavier Zane

,

Zac Snow

He's barebacked 100% of the people he's fucked