Drew Dixon

Fan Page

This is the safe-for-work version of this page. If you want to see more, check out Drew Dixon's profile on #BBBH (NSFW).

Drew Dixon is a bareback versatile bottom who's done 354 porn scenes and had sex with 204 different people on video (that we know of).
Twitter Handle: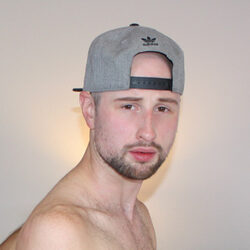 Stats/Details:
These stats are based on the data we have available to us. Our database is constantly growing, so in most cases these numbers are underestimates – the real numbers are higher.
Height: 5' 10" (

1.8m

)
First Year Active: 2017
Sites:

Raw Fuck Club

(321 scenes),

Black Breeders

(22 scenes),

Jason Sparks Live

(9 scenes),

Raw Fuck Club

(2 scenes),
Scenes: 354

67 known anal scenes

Total top 10 times (15%)
Total bottom 50 times (75%)
Versatile 7 times (10%)
100% of his fuck scenes were bareback

31 known fisting scenes
7 known piss/watersports scenes
1 known BDSM scene
1 known solo scene

Has Had Sex With 204 People:

Manuel Skye

,

AJ Marshall

,

Seamus O'Reilly

,

Joe Gillis

,

Leo Grin

,

Romeo Davis XL

,

Ethan Chase

,

Teddy Forest

,

Diggory (RFC)

,

Dillon Diaz

,

William Seed

,

Tyler Roberts

,

Blaze Austin

,

Ty Mitchell

,

Teddy Bear

,

Brendan Patrick

,

Adrian Hart

,

Andrea Suarez

,

Damaged Bottom

,

Joel Someone

,

Logan Carter

,

Riley Ross

,

Alex Montenegro

,

Archer Croft

,

Vince Parker

,

Tristan Jaxx

,

Owen Hawk

,

Adam Killian

,

Brian Bonds

,

Sean Duran

,

Pierre Fitch

,

Boomer Banks

,

Rogue Status

,

Seth Knight

,

Adam Russo

,

Michael Lucas

,

Jake Marshall

,

Rafael Alencar

,

FX Rios

,

John Rodriguez

,

Viktor Rom

,

Chandler Scott

,

Rikk York

,

Scott DeMarco

,

Louis Ricaute

,

Dato Foland

,

Hans Berlin

,

Cris Knight

,

Andy Star

,

Jack Andy

,

Vadim Romanov

,

Mason Lear

,

Koldo Goran

,

Teddy Torres

,

Beau Reed

,

Wade Wolfgar

,

Parker Payne

,

Trent King

,

Zario Travezz

,

Julian Torres (FFurryStud)

,

Silver Steele

,

Jacob Conar

,

Aaron Trainer

,

Avatar Akyia

,

Antonio (Dark Alley)

,

Vincent O'Reilly

,

Aiden Ward

,

Michael Boston

,

Nigel March

,

Devin Trez

,

Sultan Rhodos

,

Magic (RFC)

,

Jake Nicola

,

Drake Masters

,

XuxoBcn (RFC)

,

Darek Kraft

,

Jackson Radiz

,

Chris Damned

,

August Alexander

,

Rocky Vallarta

,

Masked Jock

,

Sir Peeter

,

Leander (RFC)

,

Ricky Blue

,

CJ Bearded Brit

,

Hairy Charly

,

Markus Kage

,

Patrick Dei

,

Ruben Martínez

,

Starlen Gold

,

Lance Charger

,

Jeremy Feist

,

Jafar (RFC)

,

Sergio Wilde

,

Markus Thick

,

Emanuel TRT

,

Marco Rush

,

Sam (RFC)

,

Baxter Flynn

,

Axel MAX

,

Soren Eros

,

Dale Kuda

,

Emanuel Reta

,

Mars Gymburger

,

Dexx Morningstar

,

Kryz XXX

,

Mateo Zagal

,

Zack chambers

,

Jason Coxx

,

Romeo Davis

,

Donté (RFC)

,

Kai Davis

,

DraigDragon (RFC)

,

Vikingo (RFC)

,

Vruto (RFC)

,

Max Zarec

,

Giuspel (RFC)

,

Isaac X

,

Thiago Boss

,

Aniello (RFC)

,

Robert Royal

,

Oliver Hunt

,

David Luca

,

Nico Bellic

,

Jorge Sainz

,

Arad Massimo

,

Draig Dragonson

,

Captain Qel

,

Fitness Papi

,

Cristian Sam

,

James Benett

,

Franklin Acevedo

,

Bishop Black

,

Roque Rems

,

Milo Madera

,

Viciousmen (RFC)

,

Douglas Smith

,

HungValenciaX (RFC)

,

Beau Butler

,

Jason Seoul

,

DamagedBttm (Dark Alley)

,

Ruslan Angelo

,

Vinni06 (Dark Alley)

,

Seba Equis

,

Roxas Caelum

,

Igor Miller

,

Adam Grey

,

C0zz1 (Dark Alley)

,

Jonathon Mirander

,

Kike Gil

,

Delan Benobe

,

Troye Jacobs

,

Abel Sanztin

,

Emmanuel TRT

,

Bruno Max

,

Chacalito Regio

,

Vinni (Dark Alley)

,

Leo Rosso

,

BlazinBennyBoi (Black Breeders)

,

John Brachalli

,

Bony BabyRon

,

TURKMXXX (Dark Alley)

,

Zonicman (Dark Alley)

,

Babyboy J

,

Sebastian Bass

,

Benji Vega

,

Mystery Man

,

Hoodson (Dark Alley)

,

Joaquin Santana

,

Antonio Pix

,

XISCO (Dark Alley)

,

Itsmefer7 (Dark Alley)

,

Charly Diaz

,

Pixxxie (Dark Alley)

,

Tono (Dark Alley)

,

Arturo (Dark Alley)

,

Piggy RedNailsSox

,

Sugar Brown

,

Niko Kraken

,

Pinkie Mike

,

Jordan Jameson

,

Thebeardx (Dark Alley)

,

Axeloon Bernal

,

Paul Vinzent

,

Kleio Coxxx

,

SoyCharlyDiaz69 (Dark Alley)

,

Francoemar (Dark Alley)

,

Magic Javi

,

Hung Cubano

,

Victor Lopez

,

Shawn 20 (Black Breeders)

,

Steve Rickz

,

Vikko Vigo

,

Ford XL

,

Villano Blunt

,

Juan Martin

,

Cuban DY

,

Milton Escudero

,

Jhei Careera

,

Francoemarxxx (Dark Alley)

,

AXXXELL (Black Breeders)

,

Hanry Japa

,

BLESSEXXX GAY

,

VINNI22 (Dark Alley)



Bottoming Stats:

Has been fucked by 46 guys:

Adam Russo

,

Aiden Ward

,

AJ Marshall

,

Andrea Suarez

,

Axel MAX

,

Bony BabyRon

,

Brian Bonds

,

Captain Qel

,

Chris Damned

,

Diggory (RFC)

,

Draig Dragonson

,

Drake Masters

,

Ethan Chase

,

FX Rios

,

Giuspel (RFC)

,

Igor Miller

,

Jake Marshall

,

Joel Someone

,

Juan Martin

,

Kleio Coxxx

,

Koldo Goran

,

Logan Carter

,

Markus Kage

,

Mason Lear

,

Max Zarec

,

Patrick Dei

,

Paul Vinzent

,

Pinkie Mike

,

Ricky Blue

,

Robert Royal

,

Romeo Davis XL

,

Ruben Martínez

,

Ruslan Angelo

,

Seamus O'Reilly

,

Sergio Wilde

,

Seth Knight

,

Silver Steele

,

Sir Peeter

,

Starlen Gold

,

Sultan Rhodos

,

TURKMXXX (Dark Alley)

,

Vadim Romanov

,

Viciousmen (RFC)

,

Vikingo (RFC)

,

Vruto (RFC)

,

XuxoBcn (RFC)

He's been barebacked by 89% of the guys who've fucked him
Has been the sub in 1 BDSM video
Has been a fisting bottom in 3 videos

Topping Stats:

Has fucked 16 people:

Adrian Hart

,

Aiden Ward

,

Brian Bonds

,

David Luca

,

Douglas Smith

,

Draig Dragonson

,

Ethan Chase

,

Joaquin Santana

,

Kryz XXX

,

Logan Carter

,

Riley Ross

,

Seba Equis

,

Sergio Wilde

,

Starlen Gold

,

Ty Mitchell

,

Zonicman (Dark Alley)

He's barebacked 100% of the people he's fucked