Ryan Carter

Fan Page

This is the safe-for-work version of this page. If you want to see more, check out Ryan Carter's profile on #BBBH (NSFW).

Also known as: RCandDigger, RCandDigger (Dark Alley), RCandDigger (Black Breeders)

Ryan Carter is a poz, bareback versatile porn star who's done 190 porn scenes and had sex with 106 different people on video (that we know of).

About Ryan Carter: Ryan Carter is an uninhibited, completely versatile, smooth, poz, tatted muscle daddy who only does bareback porn. He and his husband Digger are the the duo known as "RC And Digger". Ryan is a prolific porn star who has worked for Raw Fuck Club, Treasure Island Media, Pantheon, Bareback That Hole, IconMale, as well as putting out hundreds of fan videos.
Twitter Handle: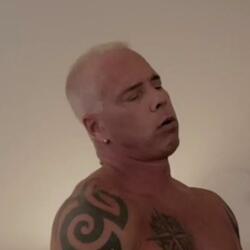 Stats/Details:
These stats are based on the data we have available to us. Our database is constantly growing, so in most cases these numbers are underestimates – the real numbers are higher.
Height: 5' 10" (

1.78m

)
Sites:

Raw Fuck Club

(184 scenes),

Black Breeders

(6 scenes)
Scenes: 190

29 known anal scenes

Total top 16 times (55%)
Total bottom 6 times (21%)
Versatile 7 times (24%)
100% of his fuck scenes were bareback

2 known fisting scenes
10 known piss/watersports scenes

Has Had Sex With 106 People:

Jackson Reed

,

Macho Grant

,

Rick Kelson

,

Dexx (Dark Alley)

,

Gabriel Phoenix

,

Teddy Bear

,

Sir Jet

,

Timothy Drake

,

Michael DelRay

,

David Benjamin

,

Zak Bishop

,

Mike Gaite

,

Cain Marko

,

Archer Croft

,

Vince Parker

,

Dominik Rider

,

Owen Hawk

,

Damian Dragon

,

Leo Forte

,

Armond Rizzo

,

Jay Black

,

Brian Bonds

,

Rogue Status

,

Ricky Roman

,

Adam Russo

,

Jarrod James

,

Mickey Taylor

,

Dallas Steele

,

Hans Berlin

,

Sean Maygers

,

Jake Morgan

,

Jack Andy

,

Mason Lear

,

Cesar Xes

,

Jack Macenroth

,

Riley Mitchel

,

Wade Wolfgar

,

Zario Travezz

,

Julian Torres (FFurryStud)

,

Digger

,

Big C

,

Silver Steele

,

Avatar Akyia

,

Michael Boston

,

Riley Landon

,

Vinny Vitali

,

Cole Green

,

Jack Fader

,

Jack Vidra

,

Donnie Argento

,

Jason Angel

,

Nathan Daniel

,

Jason Todd

,

Jake Nicola

,

Trip Richards

,

Judas King

,

Zac Snow

,

BigBatDick (RFC)

,

JD (RFC)

,

Justin Yurmouth

,

Brogan (RFC)

,

Tanner Hyde

,

Otto Samson

,

Trophy Blond

,

Eli Escher

,

Derek Jordan

,

Lance Charger

,

Matthew Figata

,

SFBayStudMonkey (RFC)

,

Daddy Will Tantra

,

Magic Blond

,

Santino Cruz

,

Peter Hooke

,

Pup Apollo

,

Barret Dean

,

Aaron Chu

,

Finn Daniels

,

Cole Connor

,

Andrew Oak

,

Aaron Adams

,

Scott Lazarus

,

Max Lorde

,

Nick Ezo

,

Tay (RFC)

,

Lord Vigor

,

Daddy Riley

,

Dalton Riley

,

Austin Spears

,

Axel Black

,

Jax Thirio

,

Rhys Dylan

,

Hoss Kado

,

Connor Chase

,

Vegas Piss King

,

TheBigCMen (Dark Alley)

,

MagicMike Hung

,

Scott Carslake

,

Magicmikehung1 (Black Breeders)

,

Lawson James

,

Jack Wolf

,

Jordi Massive

,

LATINRELAX (Black Breeders)

,

Chase Nass

,

Scott Hardy

,

Sean Xavier

,

Evan West



Bottoming Stats:
Topping Stats:

Has fucked 15 people:

Aaron Chu

,

Barret Dean

,

Brian Bonds

,

Dexx (Dark Alley)

,

Donnie Argento

,

Jax Thirio

,

Leo Forte

,

Mason Lear

,

Michael DelRay

,

Mike Gaite

,

Otto Samson

,

Santino Cruz

,

Tanner Hyde

,

Trip Richards

,

Vinny Vitali

He's barebacked 93% of the people he's fucked