Lance Charger

Fan Page

This is the safe-for-work version of this page. If you want to see more, check out Lance Charger's profile on #BBBH (NSFW).

Lance Charger is a bareback versatile porn star who's done 233 porn scenes and had sex with 113 different people on video (that we know of).
Twitter Handle: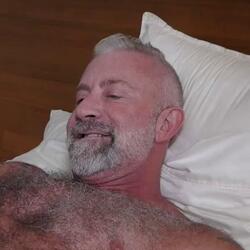 Stats/Details:
These stats are based on the data we have available to us. Our database is constantly growing, so in most cases these numbers are underestimates – the real numbers are higher.
Sites:

Raw Fuck Club

(196 scenes),

Black Breeders

(18 scenes),

Boy For Sale

(10 scenes),

Twink Top

(7 scenes),

Gaycest

(2 scenes)
Scenes: 233

30 known anal scenes

Total top 20 times (67%)
Total bottom 2 times (7%)
Versatile 8 times (27%)
100% of his fuck scenes were bareback

8 known fisting scenes
4 known piss/watersports scenes
2 known BDSM scenes

Has Had Sex With 113 People:

Rick Kelson

,

Lucas Leon

,

Sir Jet

,

Tom Bentley

,

Adrian Hart

,

Max Sargent

,

Mike Gaite

,

Damaged Bottom

,

Dominik Rider

,

Damian Dragon

,

Adam Russo

,

Dallas Steele

,

Jack Andy

,

Mason Lear

,

James Anthony

,

Cesar Xes

,

Riley Mitchel

,

Wade Wolfgar

,

Julian Torres (FFurryStud)

,

Ryan Carter

,

Digger

,

Stevie Trixx

,

Drew Dixon

,

Ari Koyote

,

Lance Navarro

,

Michael Boston

,

Legrand Wolf

,

Cole Blue

,

Beaux Matthews

,

Jack Vidra

,

Jason Angel

,

Austin L Young

,

Marcus Rivers

,

Hollywood Pigs

,

Trip Richards

,

Logan Six

,

Zac Snow

,

August Alexander

,

Justin Yurmouth

,

Luke North

,

Chri$tian (RFC)

,

Casanova (RFC)

,

Trevor Wallon

,

Porfi Maximus

,

Rocky Maximo

,

Matthew Figata

,

Santino Cruz

,

Hunter Holzman

,

Matt Bold

,

Jr Romero

,

Carson Cruise

,

AJ Sloan

,

Pup Apollo

,

Barret Dean

,

Dean (RFC)

,

Badkid (RFC)

,

Duane Trade

,

SantinoX (RFC)

,

Sully (RFC)

,

Oliver Hunt

,

Jonah Wheeler

,

LAOtterDad (RFC)

,

Mitch Cox

,

Scott Lazarus

,

Jet Rodriguez

,

Max Lorde

,

Nick Ezo

,

Jkab Ethan Dale

,

Beau Butler

,

Korzark Kipling

,

Austin Avery

,

Alpha Apollo

,

Jake waters

,

Apollo Fates

,

Taylor Stil

,

Danny Wilcoxx

,

Troye Jacobs

,

Austin Spears

,

Jack Bailey

,

Haskell Holland

,

Xander Fierro

,

Abner FF

,

Nick Cerezo

,

Duncan Matthews

,

Ian Holms

,

Eli Bennet

,

otterdmmerung1 (Dark Alley)

,

Nick Alex

,

Jarrod Wagner

,

Aidan Fox

,

Mack Austin

,

Alexandre Mount

,

Rhys Dylan

,

Jordan Jameson

,

Ryan Blakelake

,

Devyn Pauly

,

Jarrod (Dark Alley)

,

Will Tantra

,

Jimmy Malibu

,

RVersxxx (Black Breeders)

,

Skip Marshall

,

Zen Goken

,

Marcu Rivers

,

Bobby Nguyen

,

Ryan Pup

,

COMPACTMUSCLES (Dark Alley)

,

Benji Fox

,

Ryan Stoner

,

Fox Rifler

,

Jake Diesel

,

James Anthony the XXX DJ

,

Han Core

,

Mike Gerle



Bottoming Stats:
Topping Stats:

Has fucked 17 people:

Adam Russo

,

Adrian Hart

,

Alpha Apollo

,

Duncan Matthews

,

Haskell Holland

,

Jake waters

,

Jr Romero

,

Lance Navarro

,

Matt Bold

,

Mike Gaite

,

Porfi Maximus

,

Pup Apollo

,

Rocky Maximo

,

Scott Lazarus

,

Trevor Wallon

,

Trip Richards

,

Zac Snow

He's barebacked 88% of the people he's fucked