Viciousmen (RFC)

Fan Page

This is the safe-for-work version of this page. If you want to see more, check out Viciousmen (RFC)'s profile on #BBBH (NSFW).

Viciousmen (RFC) is a bareback versatile bottom who's done 81 porn scenes and had sex with 67 different people on video (that we know of).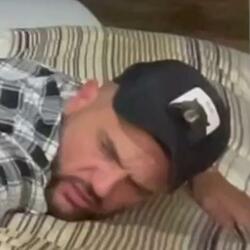 Stats/Details:
These stats are based on the data we have available to us. Our database is constantly growing, so in most cases these numbers are underestimates – the real numbers are higher.
Sites:

Raw Fuck Club

(81 scenes)
Scenes: 81

7 known anal scenes

Total top 1 time (14%)
Total bottom 5 times (71%)
Versatile 1 time (14%)
100% of his fuck scenes were bareback

2 known fisting scenes

Has Had Sex With 67 People:

Bastian Karim

,

Romeo Davis XL

,

Frank Valencia

,

Viktor Rom

,

Xavi Duran

,

Rico Vega

,

Allen King

,

Pablo Bravo

,

Andy Star

,

Koldo Goran

,

Gianni Maggio

,

Santi Noguera

,

Diego Reyes

,

Drew Dixon

,

XuxoBcn (RFC)

,

Darek Kraft

,

Sir Peeter

,

Leon XXL

,

Hairy Charly

,

Angel Frontera

,

Axel MAX

,

Valdo (RFC)

,

Vikingo (RFC)

,

Giuspel (RFC)

,

Thiago Boss

,

Jorge Sainz

,

Lludy Fortune

,

Jorge Saint

,

MIchel Lover

,

SusatoXXX (RFC)

,

Aaron Caban

,

Koldo Goram

,

Manuel Reyes

,

Susatobcn (Dark Alley)

,

Ruslan Angelo

,

Apolosfit (Dark Alley)

,

Leandro Cano

,

Lex Toro

,

Kike Gil

,

Charlie Cherry

,

Fran Biancci

,

John Brachalli

,

Pol Fayfer

,

Freddy Salvador

,

Ricky Hard

,

Ronald Tryp

,

Victor D Angelo

,

Michele Lover

,

Lemalexx (Dark Alley)

,

Apolo Adri

,

Bruno Vegas

,

Xuxo Bcn

,

NICHOLAS BARDEM

,

Salvatore Expósito

,

Roxas (Dark Alley)

,

Marcado (Dark Alley)

,

Roc Barcelona

,

Juan Gayo

,

Igor lucios

,

George (Dark Alley)

,

Dmitry Preysler

,

Morenito Andaluz

,

BigCock Buddy

,

Mysterious Sport Man

,

Ronald Rios

,

Connor Dagger

,

Bravo Fucker



Bottoming Stats:
Topping Stats: