Ethan Chase

Fan Page

This is the safe-for-work version of this page. If you want to see more, check out Ethan Chase's profile on #BBBH (NSFW).

Ethan Chase is a bareback versatile porn star who's done 183 porn scenes and had sex with 99 different people on video (that we know of).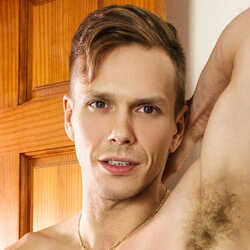 Stats/Details:
These stats are based on the data we have available to us. Our database is constantly growing, so in most cases these numbers are underestimates – the real numbers are higher.
Sites:

Raw Fuck Club

(163 scenes),

Black Breeders

(19 scenes),

Drill My Hole

(1 scene)
Scenes: 183

19 known anal scenes

Total top 7 times (37%)
Total bottom 11 times (58%)
Versatile 1 time (5%)
98.8% of his fuck scenes were bareback

7 known fisting scenes
2 known piss/watersports scenes
3 known solo scenes

Has Had Sex With 99 People:

Manuel Skye

,

Bastian Karim

,

Romeo Davis XL

,

Theo Ross

,

William Seed

,

Nikko Russo

,

Jake Nobello

,

jake perez

,

Alex Montenegro

,

Gabriel Clark

,

Pierre Fitch

,

Seth Knight

,

Dillon Anderson

,

Viktor Rom

,

Vadim Romanov

,

Teddy Torres

,

Beau Reed

,

Trent King

,

Drew Dixon

,

Antonio (Dark Alley)

,

Daniel Hausser

,

Sir Peeter

,

Tommy Tanner

,

BenjiBoy YogaBoy

,

Markus Kage

,

Ruben Martínez

,

Cain Gomez

,

Starlen Gold

,

Felix O'Dair

,

Edward Terrant

,

Emanuel TRT

,

Marco Rush

,

Dale Kuda

,

Mars Gymburger

,

Kryz XXX

,

Benjamin Blue

,

The Shawn20

,

Shawn (RFC)

,

Milo Madera

,

Fetish Dom Berlin

,

Kody McCree

,

Daniel Husser

,

Douglas Smith

,

Zander Vyne

,

Peter Pounded

,

Manuel Reyes

,

Seba Equis

,

Ryan Jacobs

,

Abel Sanztin

,

Emmanuel TRT

,

Rico Marlon

,

John Brachalli

,

TURKMXXX (Dark Alley)

,

Zonicman (Dark Alley)

,

Max Avila

,

Tato Switch

,

Benji Vega

,

Mystery Man

,

Hoodson (Dark Alley)

,

Javi Velaro

,

Antonio Pix

,

XXL Top London

,

XISCO (Dark Alley)

,

Itsmefer7 (Dark Alley)

,

Charly Diaz

,

Pixxxie (Dark Alley)

,

Sugar Brown

,

Niko Kraken

,

Pinkie Mike

,

Mike Swift

,

Ben Everett

,

GalaxyBoy (Dark Alley)

,

Jordyn Franco

,

Kleio Coxxx

,

SoyCharlyDiaz69 (Dark Alley)

,

Veguero (Dark Alley)

,

Naked Yogui

,

RENBRI CARIOCA

,

Lex Vargas

,

Daniel Toro

,

Leo Oak

,

Villano Blunt

,

Felipe Tuga

,

Fer Froma

,

Cuban DY

,

Milton Escudero

,

Andre Runke

,

Gaston Ccito

,

Kaell Fernandes

,

Ferjinho (Dark Alley)

,

Vitor Guedes

,

AXXXELL (Black Breeders)

,

Hanry Japa

,

Goianorafa (Dark Alley)

,

Icarus (Dark Alley)

,

CacoFoxx (Dark Alley)

,

2ItalianPigs (Dark Alley)

,

Mars Barcelona

,

Archie Arkon



Bottoming Stats:
Topping Stats: