MagicMike Hung

Fan Page

This is the safe-for-work version of this page. If you want to see more, check out MagicMike Hung's profile on #BBBH (NSFW).

Also known as: Magicmikehung1 (Dark Alley)

MagicMike Hung is a bareback total top who's done 200 porn scenes and had sex with 145 different people on video (that we know of).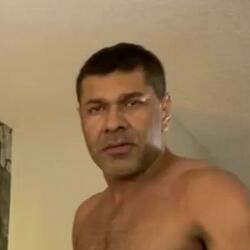 Stats/Details:
These stats are based on the data we have available to us. Our database is constantly growing, so in most cases these numbers are underestimates – the real numbers are higher.
Sites:

Raw Fuck Club

(200 scenes)
Scenes: 200

25 known anal scenes

Total top 25 times (100%)
100% of his fuck scenes were bareback

2 known piss/watersports scenes

Has Had Sex With 145 People:

Max Adonis

,

Teddy Forest

,

Rick Kelson

,

Cazden Hunter

,

Casey Everett

,

Mike Gaite

,

Damaged Bottom

,

Joel Someone

,

Marc Angelo

,

Vince Parker

,

Ray Dalton

,

Nathan Daniels

,

Leo Forte

,

Blue Bailey

,

Matt Stevens

,

Brian Bonds

,

Adam Ramzi

,

Logan Stevens

,

Jack Allen

,

Adam Russo

,

Kyle Ferris

,

Andrew Connor

,

Dallas Steele

,

Hans Berlin

,

Nate Stetson

,

Cesar Xes

,

Alessio Vega

,

Zario Travezz

,

Ryan Carter

,

Silver Steele

,

Sherman Maus

,

Marco Napoli

,

Bruce Hammer

,

Maxx Stoner

,

Dev Tyler

,

Deepthroatxxxxl (RFC)

,

Alex Tikas

,

Jason Angel

,

Trip Richards

,

Masked Jock

,

Zoltron X

,

Dante Kieran

,

Porfi Maximus

,

Andre Donovan

,

Jake Lawrence

,

Oscar Bear

,

Jeremy Feist

,

SFBayStudMonkey (RFC)

,

Santino Cruz

,

Killian Knox

,

Devan Meji

,

Luke Truong

,

Liam Archer

,

Kyle Kakes

,

Blake Houston

,

Jonah Wheeler

,

Nico Bellic

,

Cole Connor

,

Greg Hollywood

,

Pierce Ackman

,

PaintMeInVain (RFC)

,

Quin Quire

,

Zain Alexander

,

Jkab Ethan Dale

,

Just Dandy

,

Austin Avery

,

Desmides (Dark Alley)

,

Trent Marx

,

Danny Wilcoxx

,

Saint Lucifer

,

Raj (Dark Alley)

,

Madison Mack

,

Jonah Slakes

,

David-SF (Dark Alley)

,

Lobo (Dark Alley)

,

Ian Holms

,

Jessy Dubai

,

Bobby Ryker

,

otterdmmerung1 (Dark Alley)

,

Gunnar Gates

,

Jax Thirio

,

DANNY ICE

,

SurfAndTurfWeho (Dark Alley)

,

Bobby Knight

,

Hoss Kado

,

Will Tantra

,

Brody Kayman

,

NickLuckyCharms (Dark Alley)

,

Jimmy Malibu

,

UnwrittenSlut (Dark Alley)

,

bobbyknightxxx (Dark Alley)

,

Justin Eros

,

M Hound

,

J Hound

,

Zen Goken

,

Kyle Wild

,

Valentino (Dark Alley)

,

Justyn Cruz

,

Ramscub (Dark Alley)

,

Sexystache (Dark Alley)

,

TheDaddyFinger (Dark Alley)

,

The Tipsy Twink

,

Brock the Jock

,

Jake Tremblay

,

Lee Odin

,

Boy9 (Dark Alley)

,

Ravi (Dark Alley)

,

Serge Shepard

,

Jordi Massive

,

LatinAlfredXXX (Dark Alley)

,

Ksatyrxxx (Dark Alley)

,

Throat Seeker

,

migsb (Dark Alley)

,

Xtian Mingle

,

Andrew Delta

,

BRAMSIVANXXX (Dark Alley)

,

James and the Giant Peach

,

Logan Stanley

,

Nick Charms

,

ThroatGoatNYC (Dark Alley)

,

GINGERBEARDXXX (Dark Alley)

,

Evan Sterling

,

LATINRELAX (Dark Alley)

,

Joey Parker

,

Cory Jacobs

,

BoyinHD (Dark Alley)

,

Edison Garett

,

Rio Banks

,

Dom Llamas

,

Alex G

,

Furrybikerxxx (Dark Alley)

,

Robin Pierce

,

Ryan St Michael

,

Nikki Violanti

,

FREAKHAIRYBBTTM (Dark Alley)

,

Monstah Mike

,

SUNSETPAPII (Dark Alley)

,

Rio Santos

,

Leo Bacchus

,

Matty West

,

Evan West

,

Gabe Steel

,

RenzounctX (Dark Alley)

,

Tatted Fag

,

Riley Gray



Topping Stats:

Has fucked 22 people:

Bobby Knight

,

Bobby Ryker

,

Cesar Xes

,

Cole Connor

,

Gunnar Gates

,

Jake Lawrence

,

Jake Tremblay

,

Jason Angel

,

Justyn Cruz

,

LatinAlfredXXX (Dark Alley)

,

Liam Archer

,

Luke Truong

,

Max Adonis

,

Maxx Stoner

,

Mike Gaite

,

Nathan Daniels

,

Porfi Maximus

,

Ramscub (Dark Alley)

,

Ryan Carter

,

Santino Cruz

,

Serge Shepard

,

Zain Alexander

He's barebacked 95% of the people he's fucked