Tyler Reed

Fan Page

This is the safe-for-work version of this page. If you want to see more, check out Tyler Reed's profile on #BBBH (NSFW).

Tyler Reed is a Canadian, bareback total top who's done 240 porn scenes and had sex with 124 different people on video (that we know of).
Twitter Handle: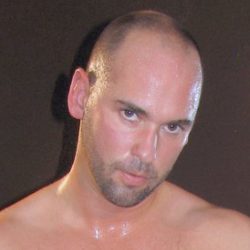 Stats/Details:
These stats are based on the data we have available to us. Our database is constantly growing, so in most cases these numbers are underestimates – the real numbers are higher.
Height: 6' 3" (

1.93m

)
Sites:

Raw Fuck Club

(161 scenes),

Raw Joxxx

(34 scenes),

Breed Me Raw

(23 scenes),

Black Breeders

(21 scenes),

Bareback That Hole

(1 scene),
Scenes: 240

54 known anal scenes

Total top 54 times (100%)
100% of his fuck scenes were bareback

1 known piss/watersports scene
1 known BDSM scene

Has Had Sex With 124 People:

Ross Ballard

,

Alex Rico

,

Brett Rawdick

,

Parker Logan

,

Jackson Reed

,

Bishop Angus

,

Matt Ryder

,

Micah Martinez

,

Jericho Beach

,

Luke Hudson

,

Tyler Saint

,

Rob Morse

,

Kamrun

,

Dominik Rider

,

Kevin Fuuq

,

Phoenix Grey

,

Matt Sizemore

,

James Roscoe

,

Dean Morales

,

Nate Storm

,

Caleb Lucas

,

Austin Martin

,

Darek Reynolds

,

Derek Reynolds

,

Danny Lopez

,

Trey Turner

,

CJ Banks

,

Morgan Black

,

Justin Jameson

,

Rocco Martinez

,

Chad Brock

,

Leo Forte

,

Kane Rider

,

Zac Zaven

,

Draven Torres

,

Butch Bloom

,

Dominic Sol

,

Sebastian Rio

,

Shay Michaels

,

Brian Bonds

,

Preston Johnson

,

Dylan Saunders

,

Drake Hanson

,

Rick Richards

,

Jacob White

,

Bobby Tyler

,

Daemon Sadi

,

Lex Antoine

,

Owen Powers

,

Jacob Durham

,

Santiago Rodriguez

,

Aarin Asker

,

Travis Saint

,

Orlando Ink

,

Marcos Mateo

,

Bryan Knight

,

Colby Jansen

,

Scott Riley

,

Ray Diesel

,

Russ Magnus

,

Damien Brooks

,

Chip Young

,

James Django

,

Michael Roman

,

Teddy Bryce

,

Sean Knight

,

Alex Hawk

,

Tyler Griz

,

Beau Reed

,

Victor West

,

Roman Maverick

,

Phoenix Fellington

,

Sean Harding

,

Wade Wolfgar

,

Silver Steele

,

Aiden Ward

,

Nolan Stone

,

Riley Ward

,

Kit (RFC)

,

Rock Reed

,

Adam Ryker

,

Scott Ryder

,

Luke Cody

,

TJ Witten

,

AlphaFag (RFC)

,

Knotty Bruin

,

Lukas Grayson

,

Oscar Bear

,

Starlen Gold

,

Jet Reed

,

Jeremy Feist

,

Kyle Prince

,

Caiden Swift

,

Bull (RFC)

,

Cumpty Dumpty

,

Aiden Jacobs

,

Bull Interrupted

,

Auddie Four

,

Comet Orion

,

Liam Griffin

,

AJ Malone

,

Logan Reynolds

,

Jayce Rivers

,

Satyr Boy

,

Clayton Park

,

Jameson Thain

,

MuscleTits (Dark Alley)

,

T Stevens

,

Toni Bromo

,

Brock Tidus

,

BaldHairyBottom (Black Breeders)

,

Speedy Shades

,

Ethan Barry

,

Asian Bottom

,

Trev Ham

,

Rocco Bruin

,

Aiden Foxxx

,

Aiden Foxx

,

Mister Milky

,

Hulksmash (Black Breeders)

,

Vaughn (Dark Alley)

,

Hulksmash (Dark Alley)

,

Beau Ho

,

Pup Tank



Topping Stats:

Has fucked 37 people:

Alex Rico

,

Auddie Four

,

Austin Martin

,

Brett Rawdick

,

Bryan Knight

,

Butch Bloom

,

Caleb Lucas

,

Daemon Sadi

,

Danny Lopez

,

Darek Reynolds

,

Dean Morales

,

Dominic Sol

,

Dominik Rider

,

Draven Torres

,

Dylan Saunders

,

Jacob White

,

Jeremy Feist

,

Jericho Beach

,

Justin Jameson

,

Kane Rider

,

Kevin Fuuq

,

Knotty Bruin

,

Luke Cody

,

Marcos Mateo

,

Morgan Black

,

Nate Storm

,

Orlando Ink

,

Owen Powers

,

Phoenix Fellington

,

Phoenix Grey

,

Preston Johnson

,

Rob Morse

,

Rocco Martinez

,

Ross Ballard

,

Shay Michaels

,

Travis Saint

,

Tyler Saint

He's barebacked 100% of the people he's fucked