Nick Roberts

Fan Page

This is the safe-for-work version of this page. If you want to see more, check out Nick Roberts' profile on #BBBH (NSFW).

Nick Roberts is a bareback total top who's done 26 porn scenes and had sex with 64 different people on video (that we know of).
Twitter Handle: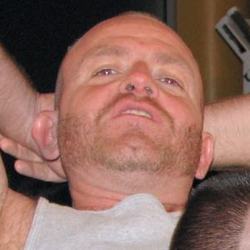 Stats/Details:
These stats are based on the data we have available to us. Our database is constantly growing, so in most cases these numbers are underestimates – the real numbers are higher.
Sites:

Raw & Rough

(25 scenes),

Breed Me Raw

(1 scene)
Scenes: 26

5 known anal scenes

Total top 5 times (100%)
100% of his fuck scenes were bareback

2 known fisting scenes
10 known piss/watersports scenes
1 known BDSM scene

Has Had Sex With 64 People:

Thomas Steel

,

Thomas Steele

,

Derek Anthony

,

Jake Wetmore

,

Lobo Al

,

Ardon Masters

,

Jayson Park

,

Marco Cruise

,

Ray Dalton

,

Hogan Wade

,

Zack Blunt

,

Jason Mitchell

,

Zach Blunt

,

Dakota Phillips

,

Jarod Steel

,

Boy Fillmore

,

Chris Neal

,

Colin Steele

,

Ross Scott

,

Remy Marchand

,

Jackson Reid

,

Rob Rodin

,

Butch Powell

,

Jesse Hamm

,

Marcelo Masko

,

Maverick Reynolds

,

Roman Pearce

,

Mason Garet

,

Sergio Real

,

Paul Stag

,

Ross Acott

,

Robby Lopez

,

Flex Deon Blake

,

Jed Pisston

,

Ken Byker

,

Brandon Easton

,

Dylan Ray

,

Jake Mehoff

,

Josh Rubens

,

Mason Garret

,

Shay Michaels

,

Todd Maxwell

,

Ross X

,

Aaron Summer

,

Hardcore

,

Scorpio

,

Lex Antoine

,

Lukas Cipriani

,

Brad Collins

,

Jeff Collins

,

Joey O'Bryan

,

Super Steve

,

Ryan Cummings

,

Aarin Asker

,

Big (Dick Wadd)

,

Cope (Dick Wadd)

,

Kingsman (Dick Wadd)

,

Jason Stormme

,

Lucas Cipriani

,

Aaron Hammer

,

Kurt Kaiser

,

David Edge

,

Ray Park

,

Poppers (Dick Wadd)



Topping Stats: