Matthieu Paris

Fan Page

This is the safe-for-work version of this page. If you want to see more, check out Matthieu Paris' profile on Twisted Pig (NSFW).

Matthieu Paris is a versatile top who's done 16 porn scenes and had sex with 33 different people on video (that we know of).
Twitter Handle: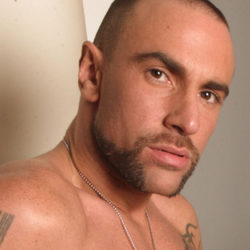 Stats/Details:
These stats are based on the data we have available to us. Our database is constantly growing, so in most cases these numbers are underestimates – the real numbers are higher.
Sites:

Raw & Rough

(6 scenes),

Fisting Central

(4 scenes),

Jalif Studio

(2 scenes),

Dark Alley Dark Room

(1 scene),

Wurst Film Club

(1 scene),

Dark Alley XT

(1 scene),

Bulldog Pit

(1 scene)
Scenes: 16

4 known anal scenes

Total top 3 times (75%)
Total bottom 1 time (25%)
66.7% of his fuck scenes were bareback

11 known fisting scenes
6 known piss/watersports scenes

Has Had Sex With 33 People:

Axel Ryder

,

Jorge Ballantinos

,

Ben Taylor

,

Pascal Bruno

,

Kid Chocolate

,

Antonio Biaggi

,

David Castan

,

David Korben

,

James Aaron

,

Matthew Soul

,

Mike Butt

,

Kike Garces

,

David Novak

,

Jason Banks

,

David More

,

Jacques Fister

,

Christian Herzog

,

Daivd Korbin

,

Macanao Torres

,

Manuel Roko

,

Jaques Fister

,

Skin Head Bull

,

Adam Archuleta

,

Wilfried Knight

,

Tommy Rawlins

,

Hardcore

,

Matteo Marconi

,

Frank Le Dercan

,

Joss Castello

,

Nicolas Goya

,

Norbert Thome

,

Silver Snake

,

Tom Ass



Bottoming Stats:

Has been fucked by 1 guy:

Antonio Biaggi

He's been barebacked by 0% of the guys who've fucked him
Has been a fisting bottom in 7 videos

Topping Stats:

Has fucked 2 people:

David Korben

,

Kike Garces

He's barebacked 100% of the people he's fucked
Has been a piss top in 2 videos
Has been a fisting top in 4 videos