Lito Cruz

Fan Page

This is the safe-for-work version of this page. If you want to see more, check out Lito Cruz's profile on #BBBH (NSFW).

Lito Cruz is a bareback total top who's done 19 porn scenes and had sex with with 60 different people on video (that we know of).
Twitter Handle: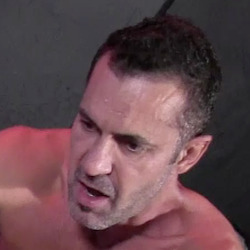 Stats/Details:
These stats are based on the data we have available to us. Our database is constantly growing, so in most cases these numbers are underestimates – the real numbers are higher.
Sites:

Hot Barebacking

(8 scenes),

Raw & Rough

(4 scenes),

TIMFuck

(3 scenes),

Raw Fuck Club

(3 scenes),

Tim Tales

(1 scene),
Scenes: 19

11 known anal scenes

Total top 11 times (100%)
100% of his fuck scenes were bareback

1 known fisting scene
1 known piss/watersports scene

Has Had Sex With 60 People:

Drew Peters

,

Marco Paris

,

Orion Cross

,

Leon Knight

,

Preston Luis

,

Dave Marrit

,

Jake Crus

,

Zack OMally

,

Phoenix Rising

,

Tommy Antonio Vella

,

ony Serrano

,

Franco (S/X Video)

,

Johnny Walker

,

Paul Black

,

Antonio Biaggi

,

Tim Skyler

,

Joshua Chandler

,

Steven Richards

,

Ian Jay

,

Diego Cruz

,

Blaze Thomason

,

Miguel Temon

,

Jake Cruz

,

Brandon Hawk

,

Luke Cross

,

Farius Caine

,

Chad Brock

,

Dino Phillips

,

Buzz Isaac

,

Rex Valentino

,

Paul Stag

,

BJ Slater

,

Aj Rider

,

Ron Slammer

,

Ryan Jaymison

,

Mitch Brawn

,

Nick Andrews

,

Ryan Jamieson

,

Don Dillenger

,

Jack Allen

,

Kevin Rocha

,

Erec Estrada

,

Calvin Hudson

,

Kevin Slater

,

Ethan Palmer

,

Ryan Jamison

,

Bubbles (Dick Wadd)

,

Calvin (Treasure Island)

,

JD (Treasure Island)

,

Alessandro (Tim Tales)

,

Erik (S/X Video)

,

Frank (Treasure Island)

,

Kevin (Treasure Island)

,

Nikos (Treasure Island)

,

Jesse (Treasure Island)

,

Mason (Treasure Island)

,

Zack O'Malley

,

Tony London

,

BJ (Treasure Island)

,

Anton (Treasure Island)



Topping Stats:

Has fucked 11 people:

Aj Rider

,

Alessandro (Tim Tales)

,

Brandon Hawk

,

Bubbles (Dick Wadd)

,

Buzz Isaac

,

Drew Peters

,

Ian Jay

,

JD (Treasure Island)

,

Jesse (Treasure Island)

,

Nick Andrews

,

Tim Skyler

He's barebacked 100% of the people he's fucked
Has been a fisting top in 2 videos