Jack Wolf

Fan Page

This is the safe-for-work version of this page. If you want to see more, check out Jack Wolf's profile on #BBBH (NSFW).

Jack Wolf is a bareback total top who's done 125 porn scenes and had sex with 97 different people on video (that we know of).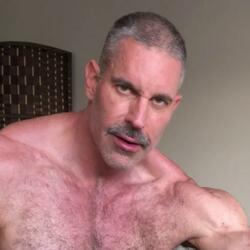 Stats/Details:
These stats are based on the data we have available to us. Our database is constantly growing, so in most cases these numbers are underestimates – the real numbers are higher.
Sites:

Raw Fuck Club

(99 scenes),

Black Breeders

(26 scenes)
Scenes: 125

6 known anal scenes

Total top 6 times (100%)
100% of his fuck scenes were bareback

2 known piss/watersports scenes

Has Had Sex With 97 People:

Lukas Daken

,

Blaze Austin

,

Josh Moore

,

Tristan Jaxx

,

Cody Domino

,

Gabriel Cross

,

Louis Ricaute

,

Marc West

,

Thomas Long

,

Nate Grimes

,

Ryan Carter

,

Michael Boston

,

Elijah Wilde

,

Sir Peeter

,

Porfi Maximus

,

Xavier Blanco

,

Nickoles Alexander

,

Mike Dhalsin

,

Jason Vario

,

Austin Sugar

,

Cumpty Dumpty

,

Mista Redd

,

Kody McCree

,

ItalianXLFf (RFC)

,

Isaac Parker

,

Austin Avery

,

Eddie Burke

,

Gunnar Stone

,

AfricanPrince26 (Black Breeders)

,

Rico Marlon

,

FullMetal Twunk

,

John Brachalli

,

Leander (Black Breeders)

,

Ian Holms

,

Ridick (Dark Alley)

,

Gunnar Gates

,

That Switch

,

Dillon Roman

,

Liam Branagh

,

Brody Kayman

,

EchoXXXavier (Black Breeders)

,

LondonGirthPlus (Dark Alley)

,

Scott Wilde

,

Cole Keller

,

BostonJock (Dark Alley)

,

Kosta Viking

,

Naked Yogui

,

Blessed Boy

,

AfroBlackXXX (Black Breeders)

,

DukeCage (Black Breeders)

,

Lucas Mancinni

,

Jerri Gomes

,

Sexystache (Dark Alley)

,

Growing Bottom

,

Oskar Ivan

,

BigThickCakes (Dark Alley)

,

Alexx Andrews

,

Guido Stahl

,

Korbin Dean

,

Puscle Mussy

,

Francoemarxxx (Dark Alley)

,

Latin Peach

,

Grant Ducati

,

Tomik 9point5

,

Luiz Sartori

,

Gusto Baezz

,

Mike Bebecito

,

Mr Bumbum Brasil

,

Hanry Japa

,

Mr DXXX

,

Minsito (Dark Alley)

,

Thiago Werneck

,

Rio 9rande

,

Zeto Masrivas

,

Kwamé (Black Breeders)

,

Rego V

,

10inchtopLA (Black Breeders)

,

Thiago Fox

,

Nine Inside

,

British Twunk

,

Jett Wayne

,

Miggy Stash

,

Axel Rockham

,

Sean Weiss

,

thatmexaguy (Dark Alley)

,

Timothy Chance

,

TopMonsterCock (Black Breeders)

,

WolfTitanShoGun (Black Breeders)

,

Daddidecent (Black Breeders)

,

Dom King

,

Beefy Arch

,

Gael (Dark Alley)

,

PrettyAssFreak (Black Breeders)

,

Afroplatano (Black Breeders)

,

Jimmy Standard

,

Grande Simões

,

BlkxBrd (Black Breeders)



Topping Stats: